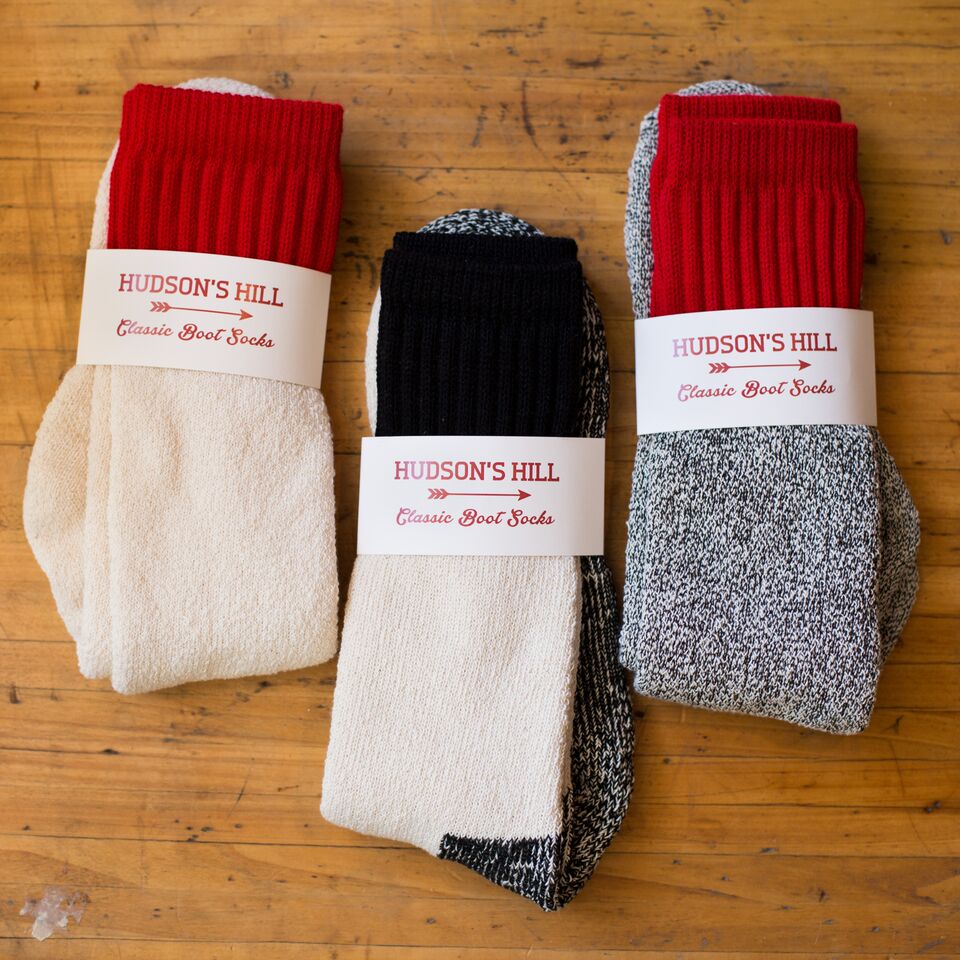 Shop
Hudson's Hill - Classic Boot Sock
These Classic Boot Socks were made in North Carolina exclusively for our store. Knitted right here in North Carolina on antique Knox & Phillips knitting machines using North Carolina Cotton and plant based dyes. The elastic cuffs used for construction are from Frontier Yarns out of Gastonia, NC.
-100% unbleached cotton tube
-long lasting
-All North Carolina materials were used for this product!
Sizing: 8-13 boot