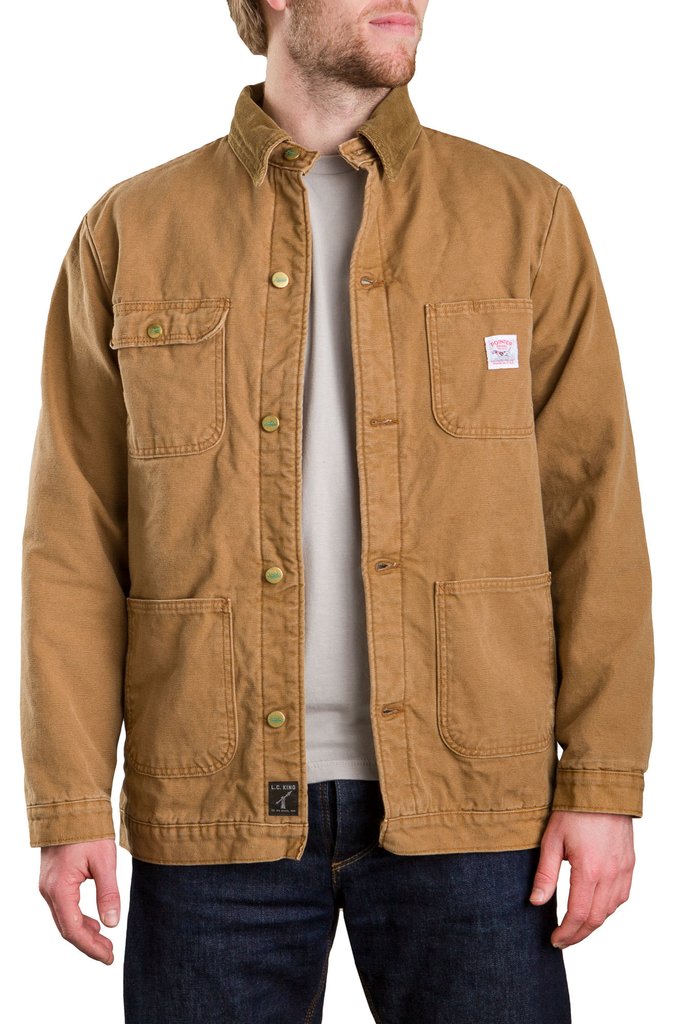 Shop
Brown Duck Barn Coat - LC King Mfg
The Brown Duck Blanket Lined Barn Coat is made of 100% cotton and is machine washable. This coat has 4 top-loading patch pockets, one of which snaps. It features polished brass buttons down the front, on the pocket, and on the cuffs. This model features our Standard Collar design in extra soft corduroy.
The Blanket Lined Barn Coats were originally designed as a traditional cold weather Workman's OverCoat. Winter after winter this design has proven itself to be effective in a wide range of temperatures and environments. The warm blanket lining adds excellent insulation value while remaining breathable.
This coat has been pre-washed in a light enzyme wash which pre-shrinks as well as giving it a well-worn appearance.