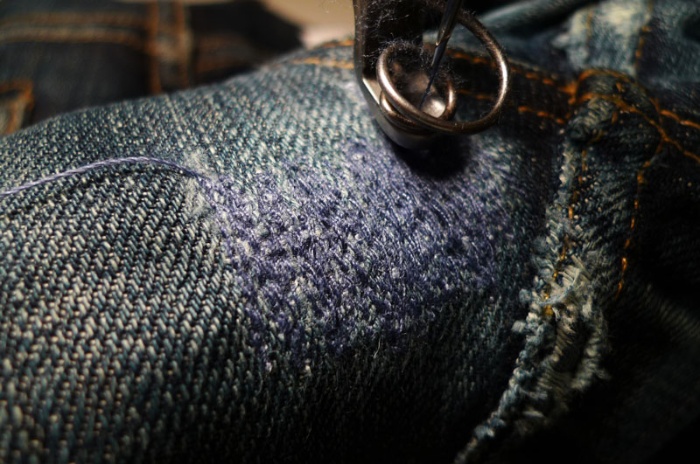 Repairs & Hemming
We can fix your denim! If you purchased your garment from us, we offer complimentary repairs and hemming to extend the life of your investment or make it just right for you. Denim especially has a way of becoming like a second skin, so rather than have to part with your clothing, let us fix it for you.
If you did not purchase your garment from us yet have had the misfortune of needing a repair or hemming, fear not! We offer darning, single needle, and chain stitch at very reasonable prices. Contact us or come in and let the Denim Wizard take a look at it and you'll get fixed in no time.
If sending us your garment via mail, follow these guidelines:
Contact us first to make sure the item can be repaired. Sometimes they're just too far gone.
Item must be clean and sanitary. Please, PLEASE wash your pants before we get all up in em.
Include a note of areas to be repaired. Put tape over small holes. We don't want to miss anything or do too much.
If getting pants hemmed, please include inseam & specify if you are going to cuff your pants or not.
Sorry, at this time we cannot repair items that have stretch in them.